Our clients constantly comment about how easy it is to get helpful information. Every time you call Morgan Chaney, you will be pleasantly surprised by the knowledge and friendliness of our staff.
Customers are also impressed by the questions we ask and the time we give them because we are eager to know about their business and what it is they want to accomplish. The more we understand your goals, the better able we are to provide you with just the right products. You may think you know what you want but, you may not know everything that is available. That's our job.
A well planned custom printed packaging program can project quality, increase sales, solve problems, instill pride and powerfully represent your business.
From custom printed bags, gift boxes, tissue paper, ribbons, labels and shipping cartons to tags, suede and vinyl pouches, sewn cloth tote bags, paper or plastic cups, coasters and more...we are the one source for all of your custom printed packaging and related product needs. Retailers, restaurants, resorts, spas, salons, cosmetic companies and manufacturers are just a few who look to us for creative solutions for their packaging requirements.
Regardless of your type of business, we welcome all industry opportunities where our strengths can be utilized to help customers solve packaging problems and create Packaging That People Notice®.
Morgan Chaney has been providing creative packaging ideas and products to thousands of the country's leading businesses for over 57 years. One call, one company, gets it done. Isn't that what you want?
Thank you for visiting our web site.
Sincerely,
Joe Schneider
President
Morgan Chaney, LLC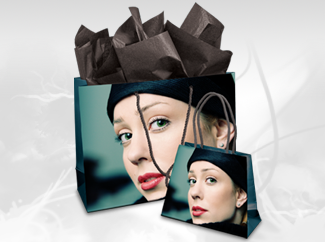 Morgan Chaney Offers:
Reliable performance.
Helpful people, creative ideas.
A comprehensive product portfolio.
Free artwork and creative design services.
Simplicity. One call makes it easy to get the information you want.