Have Questions ABout Custom Packaging?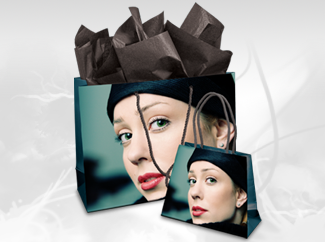 You've come to the right place. We have answered some of the most common custom packaging questions. If you have more, please call to talk to a knowledgeable Custom Packaging Specialist.
Frequently Asked Questions
Print Glossary »
Material Glossary »
General Packaging Glossary »
What makes ordering custom printed packaging from Morgan Chaney different from other packaging companies?
Our professionals. If you are new to the process of ordering printed bags and other types of packaging, we will provide you guidance every step of the way.
We operate under the premise of full disclosure and we will educate you about everything regarding your order. We feel we have an obligation to tell you what we can and can't do up front before you order, give you accurate lead times, offer solutions and options for unique situations and we stand behind any problems if they should happen to occur.
Isn't this the type of company you want to work with?
What are the options for printing my packaging?
There are basically two options for ordering printed packaging:
1. Made-To-Order printing.
2. Printing on Pre-Made products.( Also known as Post Printing)
Please explain about made-to-order printing.
This is a process in which the base material (substrate) is printed before it is converted (formed, cut, glued, sealed, etc.) into the final product. This allows for:
1. Various, sophisticated, high speed printing processes to be utilized where the imprint requirements are very technical.
2. Multiple color printing (up to 8 colors on some packaging products) in one process.
3. It also allows for the entire substrate material to be printed from edge to edge to achieve 100% ink coverage. (This cannot be done in post printing.)
4. In addition, we can imprint the inside of bags or boxes as well as the outside.
5. Made to order production is also the most economical way to produce orders in volume quantities.
We are capable of complying with almost all printing requests when the quantities are sufficient for made to order production. The following are various printing processes and techniques we use for made to order packaging:
Flexographic ink printing
Rotogravure ink printing
Offset ink printing
Process printing
Silk screen printing
Hot stamping
Embossing and debossing
Standard varnishes
UV varnishes
Laminations - gloss or matte laminations
Aqueous coatings
Consecutive numbering
Please explain about printing on pre-made products. (Also known as Post Printing)
This is a process in which we take products that have already been made and then put the imprint on them. We print them one at a time on specialized hand fed printing presses. These printing processes are typically used for smaller quantities and quick turn around or in all cases when hot foil stamping is the desired look. We do this with:
1. Ink printing
2. Hot foil stamping
3. Silk screening
We are very capable of multi-color imprints utilizing post printing. Please inquire.
But, unlike made-to-order packaging, there are some limitations with post printing. Since the products have already been made, we can only print on the center areas of the face and backs of bags. Printing into the gussets of bags, near the extreme edges or running the imprint off the edges is not possible with post printing. Printing on boxes is limited to areas of the box that have a common thickness of paperboard anywhere the imprint appears.
If your artwork has tight printing registration of inks or foils, multi-color imprints or imprints with screens, you need to have your artwork reviewed by the Morgan Chaney graphics department for an opinion on its' printability or to discuss options.
At Morgan Chaney, we do most post print production on site. We pride ourselves on the extremely high quality standards we routinely achieve.
What does it cost to custom print my packaging?
The cost for customizing your packaging depends upon your quantities, graphics, materials, style and treatments you request. Since each job is unique, we price each job on its' own basis. Our packaging professionals will guide you through the entire process. The more information you can give us, the more we can help you.
The typical final invoice will be for 1) the actual quantity produced (subject to overrun and underrun quantities) 2) shipping costs, if any, and 3) on new or revised orders, artwork, printing plates and possibly cutting dies.
What is the standard delivery time?
If we have to push all of the buttons and the planets are aligned correctly, we have produced reorders of packaging in as little as 3 business days! But that is not typical.
Domestic production usually takes 3 weeks to 8 weeks after all artwork and prototype approvals. Imported products usually take 8-14 weeks depending on the product and using ocean freight for shipping.
If you have a special timing circumstance, we utilize a reverse scheduling process. From that process, we can determine the feasibility of achieving your goals and what has to be done, by whom and by when to make it happen. Please contact one of our packaging professionals with your requirements.
What are overruns and underruns?
Over and under runs are quantities that are shipped more or less than the original quantities ordered.
Over and under runs happen because of the way made-to-order products are produced. It is a percentage, stated up front, that the job could end up over or under the initial quantity ordered. You are billed pro-rated for the actual shipped amounts. (Post printed orders are usually produced in very close quantities to the original order.)
Many items factor into the reasons why this happens. If the job takes a while to set up and a large amount of material is wasted during the set up process, you will receive less than ordered. If the set up goes very smoothly and there is very little waste, the job may be produced with higher quantities than ordered. The over and under run percentage is the minimum and maximum amount of product you will be responsible for. Please note you will only be billed for what we make and ship. If you order 10,000 bags and receive 9,000 bags you will only pay for 9,000 bags. If you ordered 10,000 bags and receive 11,000 bags you will pay for 11,000 bags.
Do I get an artwork proof of my printed packaging order prior to production?
Always. The customer always approves all artwork layouts before we go to press. The only time we don't proof a customer is if you sign a waiver releasing Morgan Chaney of all printing liabilities and it is usually done to save time. We absolutely prefer that customers always see an artwork proof.
Can I supply you with my own artwork?
Yes. But please get the exact specifications and templates needed to submit your artwork to avoid extra charges. You can email us the file and we can check it out for you. If it's not usable or needs further work, we will give you an estimate for our graphics department to change it into a suitable form for our requirements.
Can I mail you the computer file?
Yes. If you want to send us a digital file, you can send it on a CD-R, DVD, 100 MB Zip Disk or Floppy Disk. Please mail a color copy of the artwork with your digital files. Please don't send us your only copy of the computer file. Make yourself a copy before sending us your disk.
Mail to:
Attn: Design Studio
Morgan Chaney
1926 W. North Lane
Phoenix, AZ 85021

Can I email you the artwork?
Yes. Please contact us for an email address or our FTP site.
Do you have artwork templates available for your products?
Yes. Please contact us to discuss your printing requirements and templates.
What if I don't have artwork but I have ideas of what I want?
With our on site graphics department, we can handle all artwork requests. Tell us what you want when you place your order and you will see your request in visual form as part of the proofing process before we make any printing plates and proceed to production. If you need help creating an entire program of matched packaging, we can produce various artwork presentations for your review that will encompass everything to help you achieve Packaging That People Notice.®
What types of art files do you accept?
UNACCEPTABLE FORMATS
WEB IMAGES
(.gif), (.jpg), (.png) or any other file format saved at 72 dpi.
MICROSOFT OFFICE PROGRAMS
Microsoft Word, Microsoft Power Point, etc.
ACCEPTABLE FORMATS
ELECTRONIC ART
Our Art Department is Macintosh based. We currently have Adobe Illustrator CS2, Adobe Photoshop CS2, Adobe InDesign CS2 & Quark Xpress 6.0. For all other software save or export it as an .eps file. These files generally work as long as they are saved or exported as an eps and not just renamed.
VECTOR
Adobe Illustrator (.ai) and (.eps). Also (.pdf) with Illustrator editing capabilities. Corel Draw exported as (.ai) file.
RASTER
Photoshop (.tif), (.psd), (.eps) OR (.jpg). All Raster files need to be created at 300 dpi (minimum) and to the desired imprint size. If the artwork needs to be enlarged to fit a particular area, additional art charges may result due to the degradation of the graphic.
CAMERA READY ART - Hard Copy
Clean crisp black and white art to size. Faxes and low grade inkjet prints are not considered camera ready. Art that requires more than 200% enlargements may be subject to additional art charges.
What file format are the templates?
The templates are Adobe Illustrator (.ai) files. In some cases the templates have been compressed Zip or StuffIt files.
Printing Glossary Embossing and Debossing:
The process of creating a raised or lowered graphic image on the product.
Flexographic Printing:
The process of rotary printing utilizing flexible rubber plates attached to rotating cylinders that apply ink to the product.
Gravure Printing:
The process of ink printing utilizing etched, metal cylinders.
Hot Stamping:
The use of foils to print bags, boxes and other products which are applied with metal plates and heat.
Ink Coverage:
Percentage of the surface of the product that is covered with printing.
PMS Ink Colors:
PMS (Pantone Matching System) is the universal color chart used in the print industry.
Post Printing:
Printing on products that have already been made.
Printing and Converting:
Pre-printing rolls or sheets of material and then converting them into the final product.
Process Printing:
Typically used to reproduce photographic images and multi-color prints using only the four CMYK inks (cyan, magenta, yellow and black).
Registration:
This refers to the position and possible movement of one color or multiple colors of a piece of artwork. If a piece of art has 2 colors and the 2 colors touch some where on the art, they need to register to each other. Tight registration refers to extremely close tolerances of artwork registration.
Spot Printing:
Printing single colors indicated in the artwork (see Printing Processes for full description).
Trapping:
Because of movement of the printing material when on press, when 2 or more colors meet, there needs to be an overlap area to ensure that this happens. Or, if you want to keep different colors from touching, they need to be separated by enough space to keep them apart because of the same issue of movement.
UV Coatings:
Ultra violet treatment that gives the finished product an extremely high gloss appearance and more durable finish.
Matte or Gloss Lamination:
The process of bonding a clear plastic film over the printed material for strength and appearance.
Overruns and Underruns:
Overruns and underruns are a percentage of the amount of product that the job could end up over or under the initial quantity ordered.
Material Glossary
Basis Weight:
Measurement of the thickness or density of paper for bags, labels, etc.
Board Caliper:
Thickness of paperboard box materials.
HDPE:
High density polyethylene plastic bags.
LDPE:
Low density polyethylene plastic.
LLDPE:
Linear low density polyethylene plastic bags.
MG, MF & Coated Papers:
Types of finishes and paper compositions typically used for printed paper bags.
PP:
Polypropylene plastic plastic bags.
SBS Board:
Solid bleached sulfite paperboard usually used for boxes and tags.
General Packaging Glossary:
Delivery or Lead Times:
The amount of time for an order to be produced after the artwork layout approvals are completed.
Domestic Production:
Products produced in the USA.
Imported Production:
Products produced overseas, typically in Asia, but we also import from Central and South America.