custom printed
fashionable.|memorable.|durable.
CUSTOM GIFTWARE AND APPAREL BOXES

Custom printed gift and apparel boxes can help retailers enhance their brand image and style. Providing your customers with beautiful custom printed boxes is a great way to establish a lasting customer relationship.
Request A Quote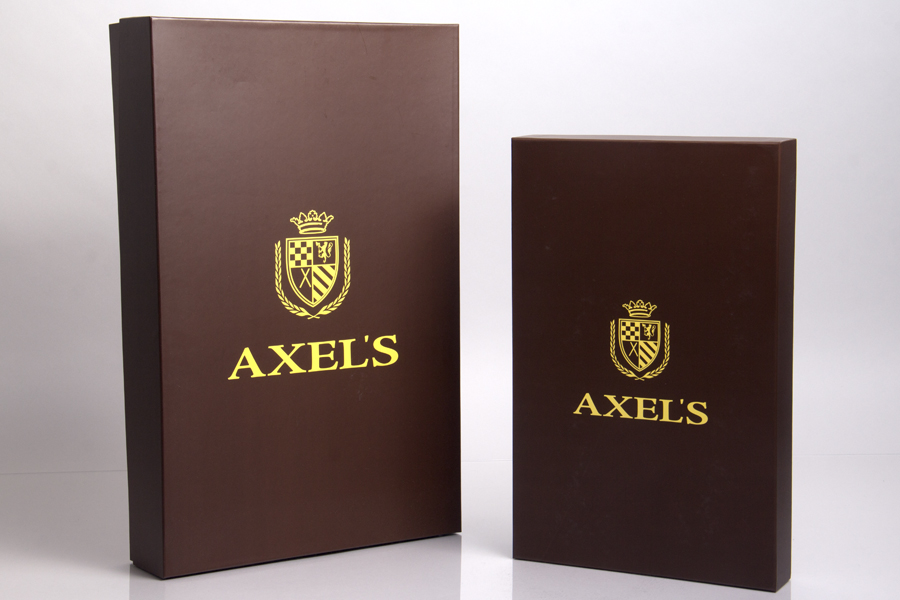 CUSTOM PRINTED GIFT BOXES

Matte Chocolate rigid setup box. This box is foil stamped and embossed with the clients logo.

Close
View Other
Custom Packaging

Galleries
CUSTOM PRINTED GIFT AND APPAREL BOXES KEEP YOUR CUSTOMERS COMING BACK FOR MORE
Morgan Chaney provides exclusive custom gift and apparel boxes for a wide variety of industries. Custom printed gift boxes give businesses the opportunity to promote their brand while providing their customers with high-quality packaging.
Offering custom branded giftware boxes to your customers is a great way to enhance the buying experience and increase your marketing reach. Many luxury retailers utilize custom printed gift boxes, apparel boxes, and high quality boxes to package their products. Some retailers may use custom giftware boxes year-round and some may use them exclusively for the holiday season.
Using custom gift boxes in your retail store can provide convenience to your customer so that they don't need to use separate gift packaging. These boxes can be reused by your customers and gift recipients which makes them more environmentally friendly while also increasing the reach of your brand name. Many of these boxes can be made with recycled materials and can be recyclable or biodegradable.
There are many styles of custom giftware boxes that can be custom printed and personalized for your brand. Boxes can be one or two-pieces, with rigid construction or folding assembly. Custom boxes can be manufactured with varying thicknesses from simple paperboard to luxurious heavyweight board. Custom printed gift boxes can include unique closure options such as ribbon closure, magnetic closure, or locking lids and bases.
There are many custom printing options for custom gift boxes and apparel boxes, including ink printing, foil hot-stamping, digital printing, and many special finishes. Multiple printing techniques can be used on the same box for a truly unique look. Specialty papers can be used as well as laminated finishes or UV varnishes and embossing and debossing for added texture.
Boxes can be made in many sizes including varying depths, widths, and lengths for the products you will be putting inside. From rigid boxes, folding boxes, shipping boxes to gift boxes with windows, Morgan Chaney can design and develop any type of box to fit your business's needs. If you need design assistance, we have an in-house graphics department to help develop your custom box design.
Morgan Chaney's talented group of representatives will walk you through every step of the customization process to make sure your custom boxes are exactly how you want them. Custom printed gift boxes present a wonderful opportunity to promote your company's brand to current and potential customers. Look to us for all your retail and green packaging needs, and let us show you how to make the most out of the promotional potential of custom packaging.