EBA Printing a Leader in Commercial Printing Services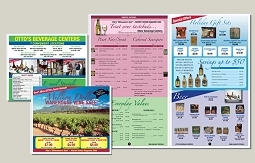 When it comes to choosing a company to provide your commercial printing services, you should evaluate potential companies based on experience, quality of work, customer service, and last but not least, fair pricing. EBA Printing has been in the commercial printing business for over 50 years, providing Chicago commercial printing, Phoenix commercial printing and Milwaukee printing services as well as multiple locations across the United States including Dallas, Houston, and New York City. EBA Printing is a family owned and operated company and was founded in 1959 in Milwaukee, Wisconsin by Ed Bristol, who now serves as company President. Over the years the company has expanded it's Phoenix printing and Chicago printing services to what is now a nationally recognized full service design, print and mail house. The phenomenal growth and success of the company is due to our consistent focus on customer service, quality workmanship and personalized creative services and great prices.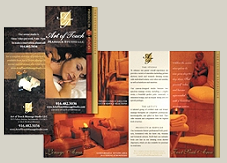 EBA Printing offers a wide selection of commercial printing services as well as custom products and services. We provide unique designs and creations for all types of printing including catalog printing, brochure printing, post card printing, restaurant menu printing, magazine printing, manual printing, newsletter and envelope printing. Other specialties include 4–color business cards, real estate postcards, pamphlets, booklets, calendars, corporate letterhead, pocket folders, posters, and direct mail print services.
The initial impression your business creates with a potential customer is often through your advertising materials. Whether it is a business card, direct mail, or a brochure, how you present your services can make the difference between success and failure. The financial investment you make in creating your image and advertising campaign is one of the most critical decisions a business owner will face. EBA printing is a complete design and development services company, providing basic logo and layout services to full concept development and copywriting to help guide business owners in creating a successful marketing and advertising campaign for their business.
Whether you are in the market for a Phoenix printer or a Chicago printer, EBA Printing can provide your business with the highest quality print products and the most attentive customer service available at any commercial printing company. We pride ourselves on our reputation and invite potential customers to visit our website and check out our testimonials. There is no better way to evaluate a company then to see what thousands of previous customers have to say about their experience. We look forward to serving you!
Previous Article | More Articles | Next Article
The staff of Morgan Chaney, LLC are glad that you've taken the time to read the preceding article. It is our hope that articles such as the ones we've posted on our website can serve as a source of knowledge and enjoyment. If we can achieve these simultaneous goals then we are truly using our website to its maximum potential. In the future we'll continue to include pieces that resonate with our visitors on a variety of topics related to business, business services, and beyond. All of us should be striving to find new ways to look at things. At the same time we're all creatures of habit. Something as simple as an article you weren't expecting to find can brighten up your day, or perhaps even change the way you approach different aspects of your business. We enjoy learning right along with you, so check in periodically as we post new articles specifically for your perusal. We also invite you to enjoy the rest of our website, and see for yourself why Morgan Chaney is a nationally recognized name in the field of in-stock and custom printed packaging. Thank you for your time and interest in our website.